D. Bailey & Associates Realty is a Veteran-owned and managed full service real estate brokerage serving both sellers and buyers in the Metro Atlanta area. D. Bailey & Associates Realty was created by Broker, Darius Bailey in an attempt to service the rapidly expanding population in Metro Atlanta. Over the next 23 years Metro Atlanta is anticipated to increase by an alarming 1.6M. Our professional agents D. Bailey & Associates Realty are prepared to approach this growth by providing an unyielding standard of professional knowledge, skill and customer service.
Culture
Team spirit best describe our culture. D. Bailey & Associates Realty believes in
providing a professional and supportive culture where real estate agents can focus on serving customers/clients rather than competing with one another. Unlike many middle to large size brokerages that build a roster of non-producing salespersons, our leAdership and culture promotes an environment that motivate our agents to succeed while supporting each other.
Training & Support
We don't just "offer" our associates training to meet Commission requirements, we provide personalized and practical mentorship that lead to closed deals. From prospecting to close, we provide our associates with the guidance that lead to financial reward as well as maximizing their time and efforts. Some of the formal training we provide access to is as follows:
Pre-qualifying Buyers
Writing Contracts
Understanding Closing Disclosures
Ethics in Real Estate
Anti-discrimination laws
Safety First & Crime Prevention
Real Customer Service
Our agents benefit from 24/7 Broker Support. Whether you are a new agent or seasoned practitioner, you can have peace of mind while serving your customer/client's needs because you have ongoing access to a supportive broker who understands the ongoing need for assistance.
Commission & Fee Structure
At D. Bailey & Associates Realty we don't transfer the burden of overhead cost to our associates. We believing that our associates should be able to keep as much as their commissions as possible. As such, Our commission packages reflect our beliefs. Whether you're a seasoned associate with years of experience or newly licensed, we offer very competitive commission structures!
Schedule your career consultation today by calling our office at 770.573.3200.
You may also email us at info@OwnAtlantaNow.com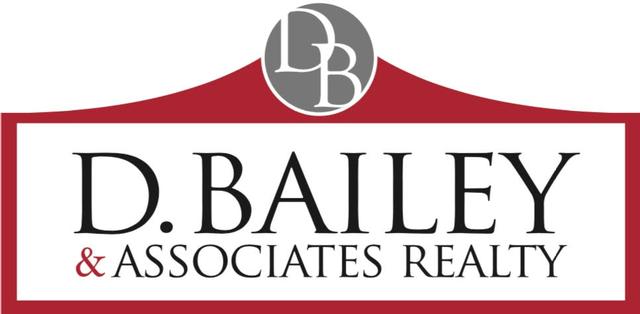 "The Stand Out Brand" in Metro Atlanta Real Estate